Cape Cod Contractor
There are so many ways to improve your home's appearance and functionality, including making changes to both the interior and exterior. Bring your home into the 21st century by hiring a Cape Cod contractor to remodel and renovate your home.
Which Improvements Boost My Home's Resale Value?
Many upgrades impact resale value, beginning with making updates to your kitchen or bath. Adding new, energy-efficient faucets, low-flush toilets and shower heads, and sustainable choices in flooring and countertops are top considerations. Cape Cod finished basements are also big selling points. Home buyers want that extra living space they can use for recreation and relaxation. Replacing leaky windows and doors are also solid upgrades that positively affect resale value. Contact an experienced contractor to help with Cape Cod window and door replacement.
Interior Improvements for Cape Cod Home Owners
Other attractive upgrades can make your home more functional without necessarily raising its value. But the enjoyment you and your family will experience makes them worth the investment. Upgrades such as adding an attractive fireplace or a beautiful mantel are worth exploring. They can help with the cost of heating your home in winter while giving children a place to hang their Christmas stockings. And what's cozier than curling up in front of a warm fire on a cold winter's day?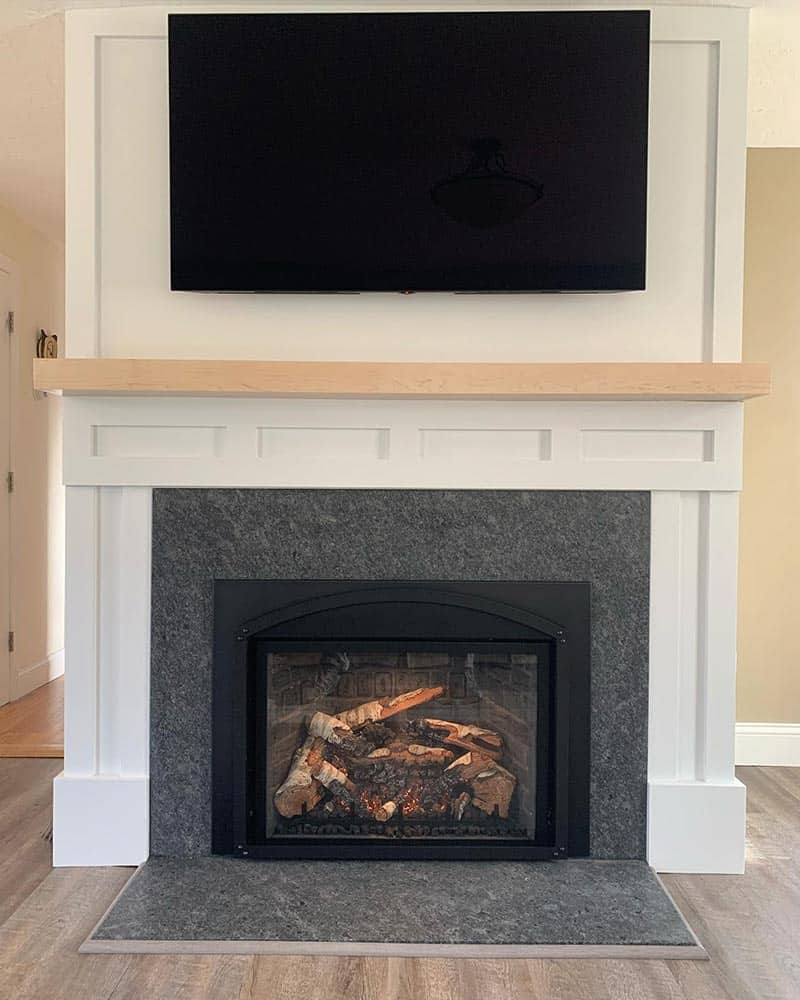 Before & After
A fireplace was added to the family room of this West Dennis home to create a cozy atmosphere. Now the family gathers by the fire to catch up on their day.
VIEW MORE PHOTOS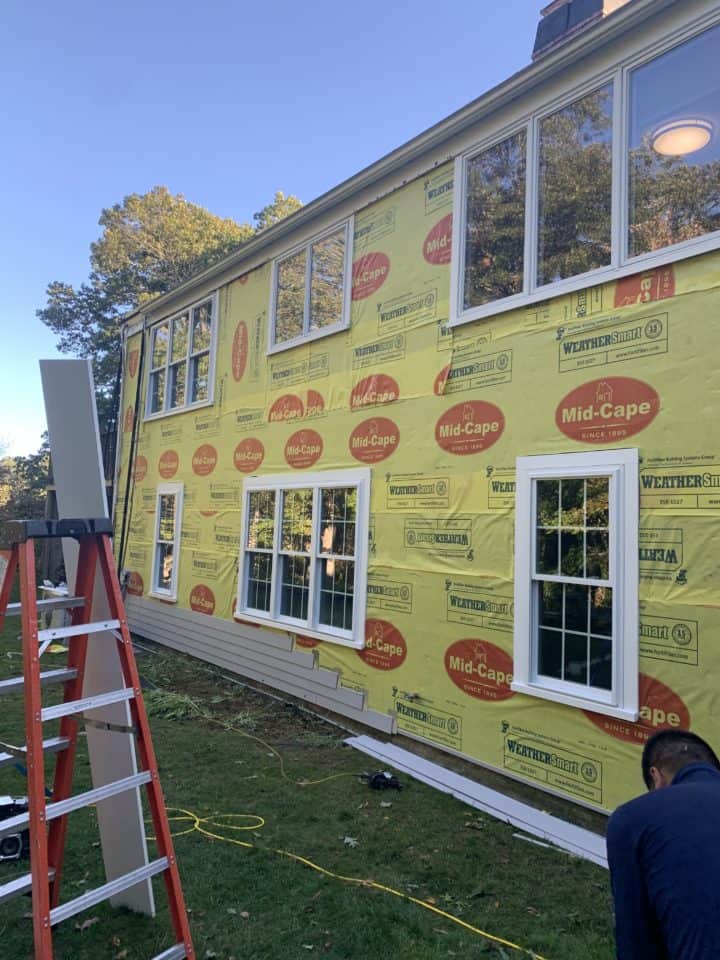 Updating your stairways and hand railings can also improve the appearance of your home. Switching from carpeted stairs to beautifully seasoned hardwood is a lovely, worthwhile endeavor. Your Cape Cod contractor can help you with the logistics.
Exterior Improvements for Cape Cod Homes
If you're ordering Cape Cod window and door replacement, this is also the time to consider updating your exterior trim and siding. New trim, new shutters, and a bright, new color will make your home appear new again. This is also a good time to update decks, porches, and your home's front entrance to boost curb appeal.
Regardless of the plans you have in mind for bringing your Cape Cod home into the 21st century, your Cape Cod contractor should be first on your list to call. An experienced and seasoned professional will remodel your home to code, ensuring it's safe for you and your loved ones. Call The Finish Team to begin your home remodel on Cape Cod today.
Home Improvement Ideas