Custom Deck Installation for Your Cape Cod Home
Adding a deck to your Cape Cod home is a beautiful way to maximize your outdoor living space. Decks are excellent areas for entertaining, but they're equally serene after a long day away from home. Relaxing on your new deck with your family while enjoying coffee and quiet conversation is one of the great joys of life. The right deck contractor can help make that dream a reality.
Which Deck Is Right for Me?
Your Cape Cod deck builder can help you choose the right material for your new installation. There are several solid options from which to choose, including mahogany, pressure-treated wood, and composite. All have beautiful benefits, but when it comes to low maintenance care, composite is king for multiple reasons:
It looks just like wood.
It's impervious to moisture.
Composite decking doesn't rot.
It doesn't attract pests.
Composite decking doesn't splinter or need sanding.
Today's decking doesn't fade in the sun.
Of course, if you're sold on pressure-treated wood or mahogany for your home, your Cape Cod deck builder can help with these types of deck installation, too. Regardless of which type of decking you choose, your friends and family will love the extra living space.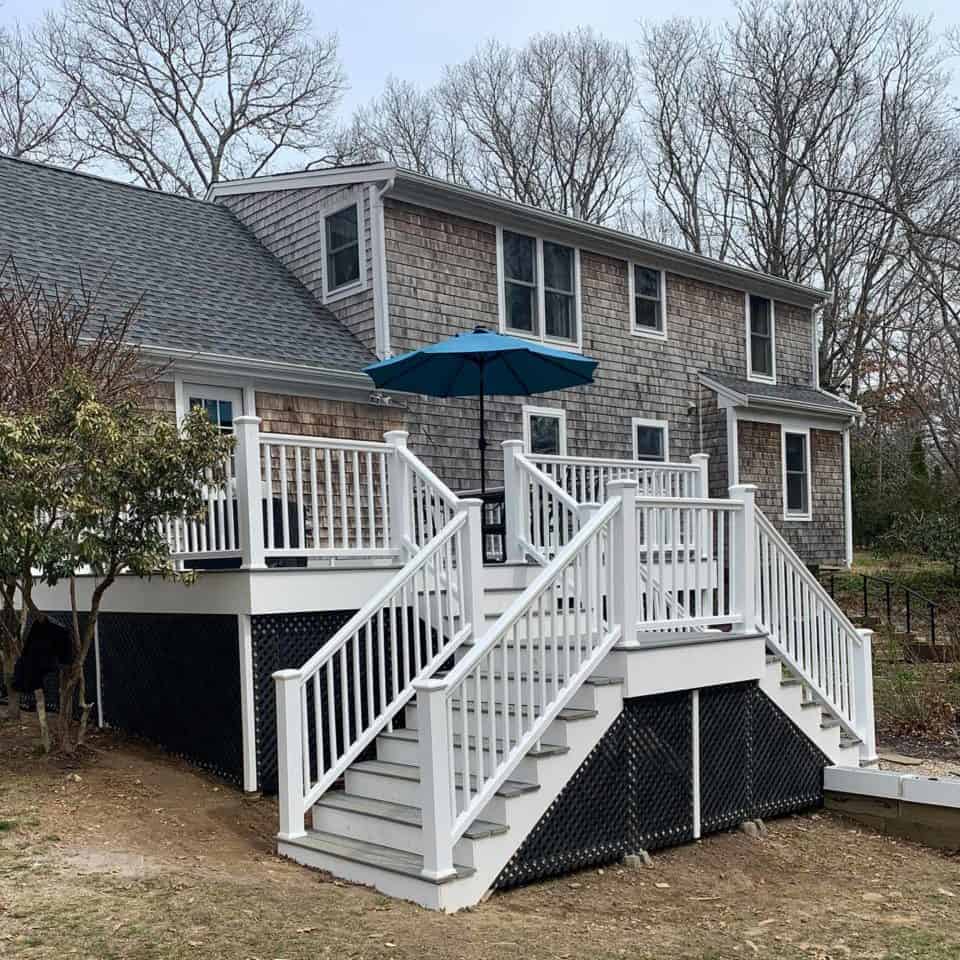 Deck with Custom Stairs
This Martsons Mills homeowner's deck was in disrepair, causing serious safety concerns. We built a replacement deck with a custom stairs that leads to the backyard, bridging the gap between the outdoor and indoor spaces.
VIEW MORE PHOTOS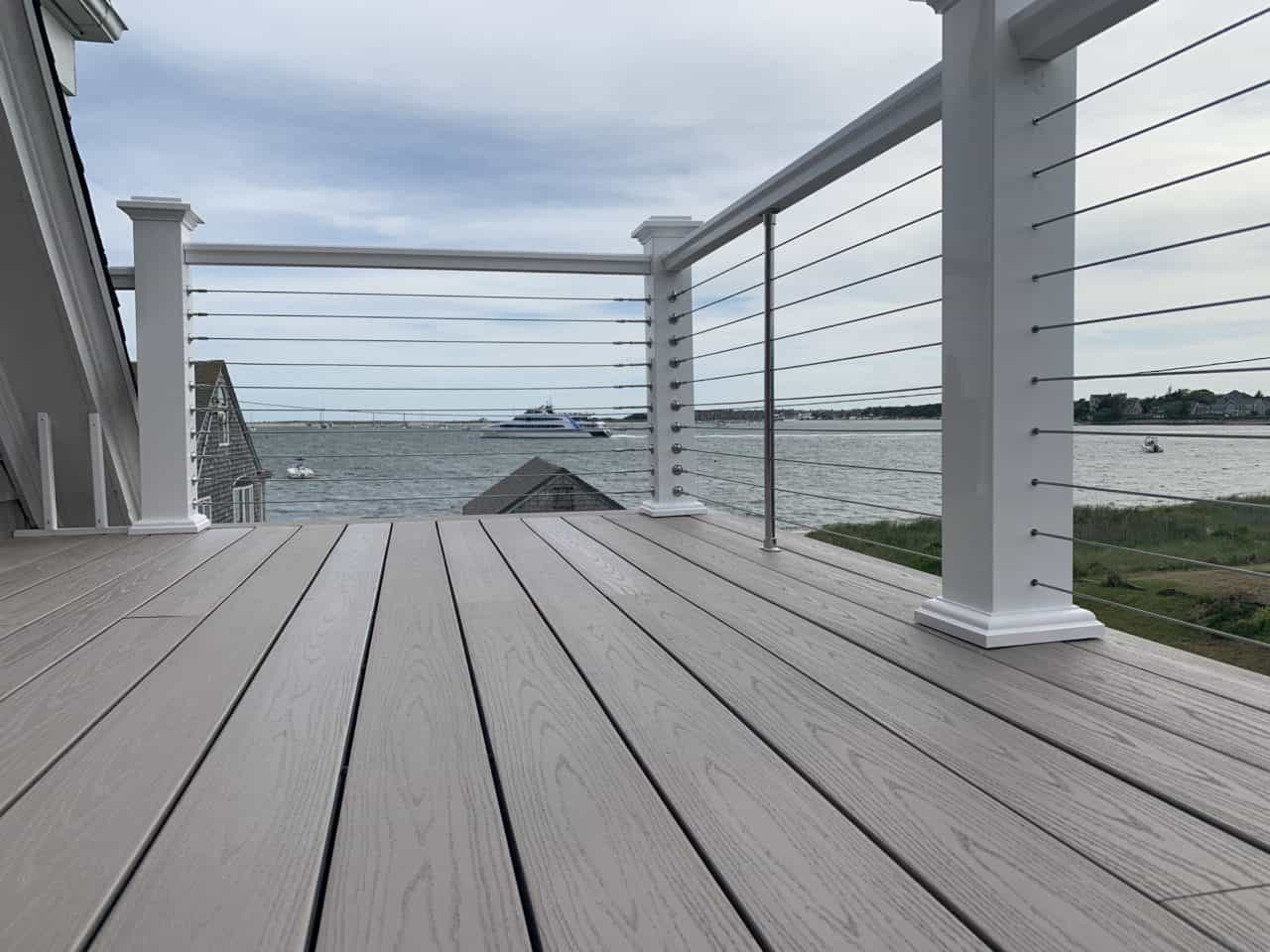 Will My New Cape Cod Deck Complement My Home?
When you work with a licensed and experienced deck contractor, your new deck will never look obtrusive or unnatural to your home. Your project will be well planned and professionally executed to give you that seamless look you desire. You'll be able to incorporate everything you've ever wanted into your new deck, including custom options such as built-in seating or cable railings that don't impede your glorious views. Or, you could choose to add a roof to create a fully screened-in, mosquito-free area. Your composite deck contractor can make any dream a reality, even if you have an existing deck that's unsafe or losing its functionality due to wear and tear.
Contact Your Cape Cod Deck Builder Today
When you're ready to talk deck installation, give The Finish Team a call or use our online form to schedule a consultation. The Finish Team is here for you, ready to create a customized backyard space that's perfect for your family!
Custom Deck Ideas