Renovating for Aging in Place
It's a luxury to grow older while remaining at home. And it's the goal of most Cape Cod homeowners. But aging in place on Cape Cod takes forethought and planning. If you've reached the point in your life where it's time to think about making life easier at home, renovation should be your first solution.
How Will a Home Renovation Help Me Age in Place?
A professional home renovation can widen doorways, remove sharp corners, and allow easy access for family members who use mobility aids such as walkers or wheelchairs. It can reconfigure your home so that all your main living areas, including bedrooms, baths, and laundry areas are on the first floor. It can also make these areas safer with the installation of handrails where step-downs occur and bathroom grab bars in the shower and tub.
For most of us, life becomes a bit more challenging as we grow older. But this shouldn't translate into having to vacate the home you love. With a few easy adaptations and accessibility upgrades, your home can become just as safe as an assisted living facility, but with much more style and convenience.
Which Accessibility Upgrades Are Most Important?
The answer to this question is completely subjective and should be based wholly on your lifestyle. Homeowners who experience problems with balance may want to focus on an accessible shower renovation that includes installing a seat in the shower or adding grab bars to frequently used areas. Those who are experiencing limited mobility may want to focus on a curbless shower or walk-in tub. Homeowners who use wheelchairs might consider lowering the heights of kitchen countertops, bathroom toilets, and workspaces to make them more accessible. And if you struggle with arthritis, easy-open cabinetry is a must. Widening your doorways and removing unnecessary barriers such as islands or peninsulas also make it easier to maneuver around your kitchen.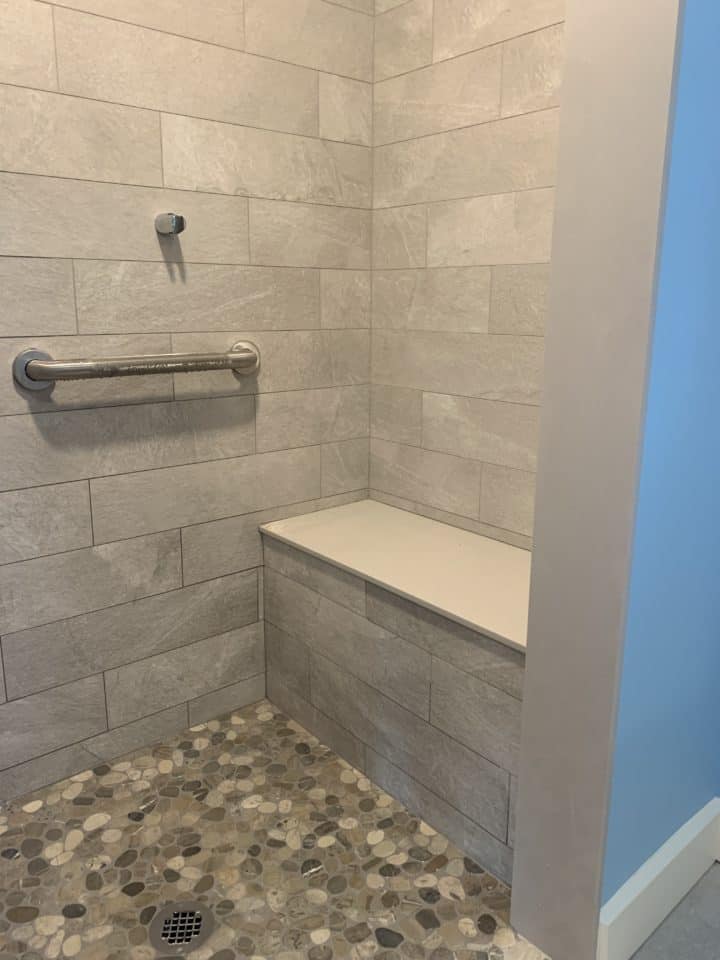 Accessible Showers
Shower features such as grab bars, built in seats, and curbless entries can boost the quality of life for aging adults and those with limited mobility.
VIEW MORE PHOTOS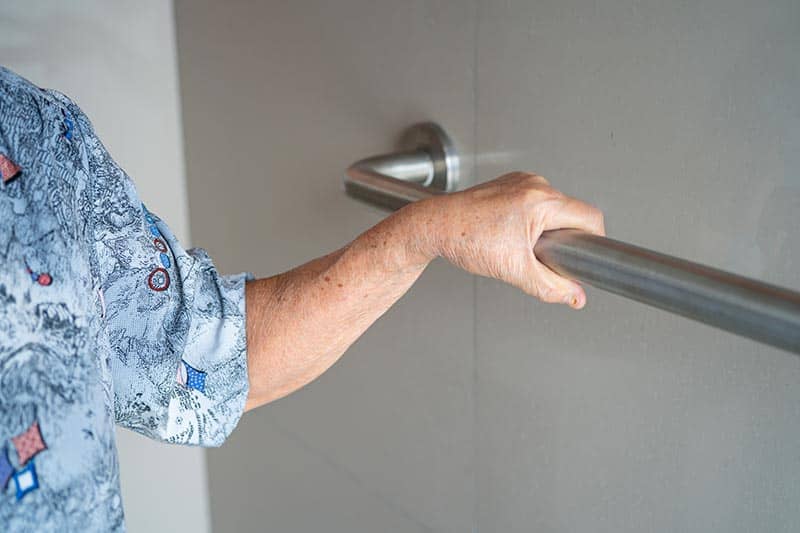 Is This Type of Upgrade a Financially Sound Investment?
Any renovation that lets you stay in your home in lieu of moving to an assisted living facility is a sound investment. And if you add energy-efficient upgrades, such as new windows, doors, and appliances, to your renovation, you'll save additional money on your monthly utilities. You'll also be much more comfortable. And that's the overall goal of upgrading your home, anyway — to make it function better according to your lifestyle. Partner with The Finish Team today to plan an aging-in-place renovation that lets you remain home for as long as you desire.
Accessibility Upgrade Ideas